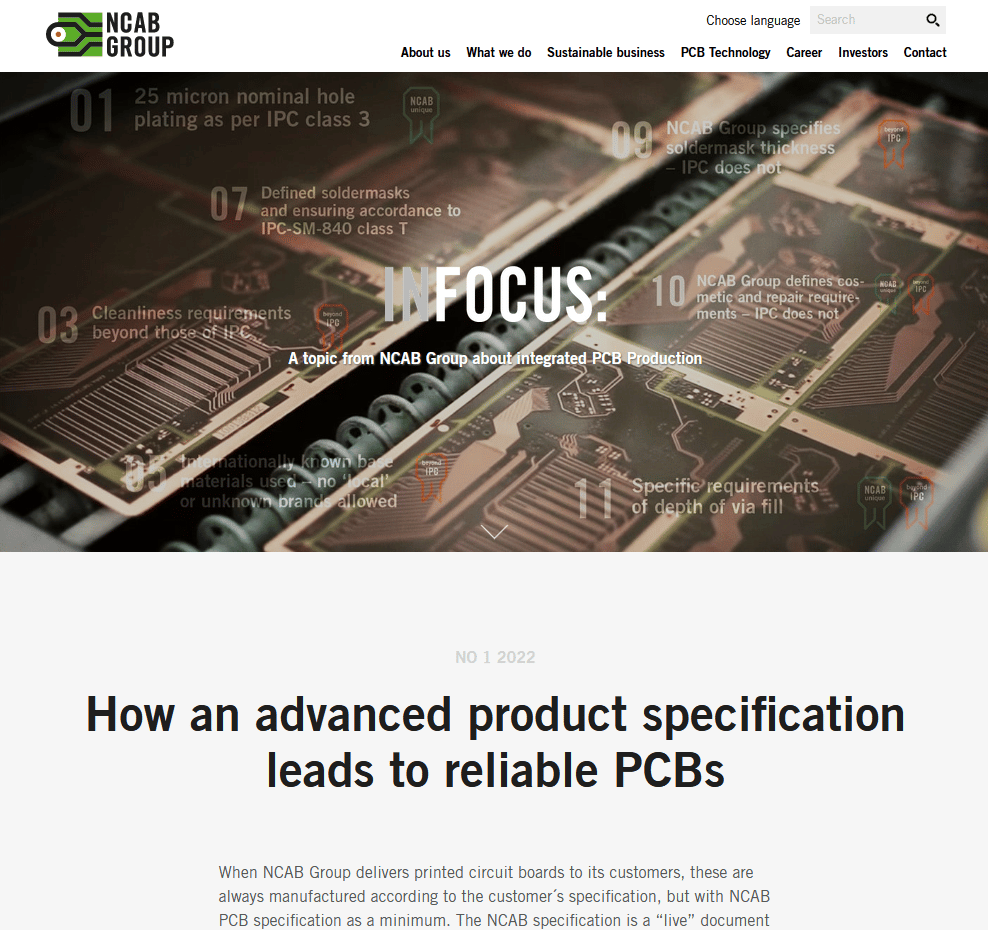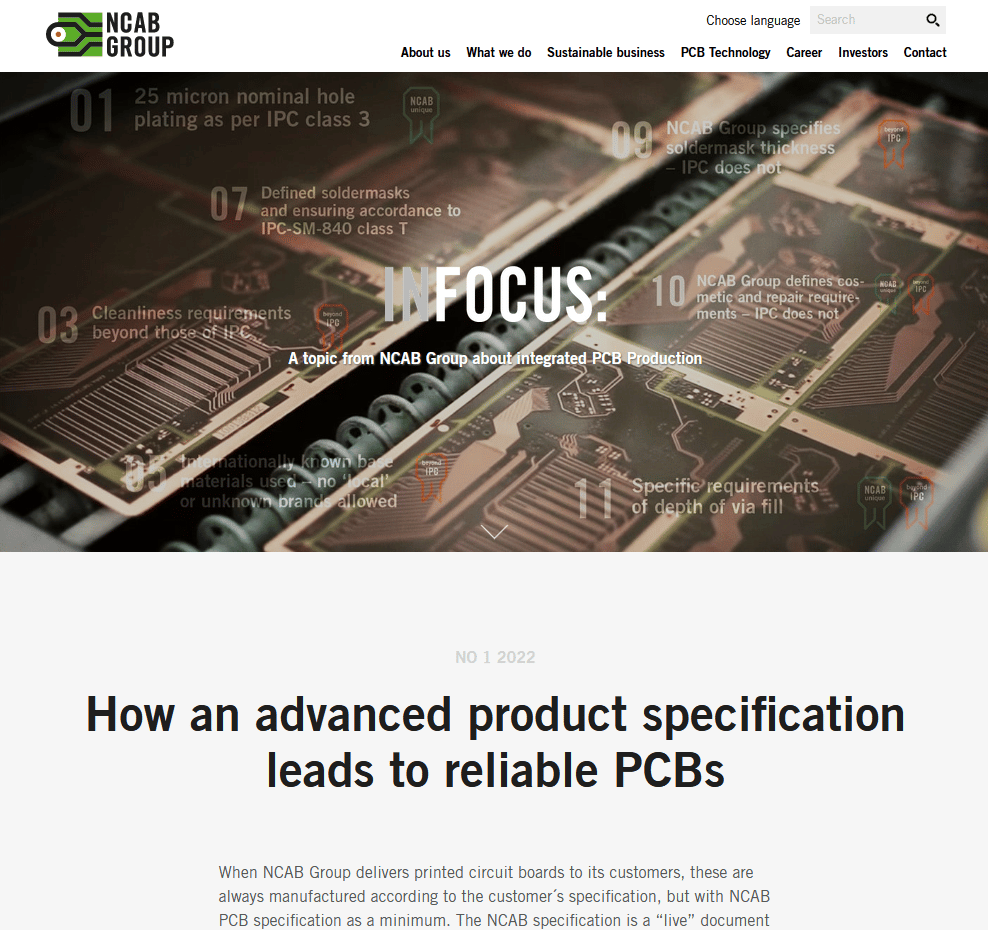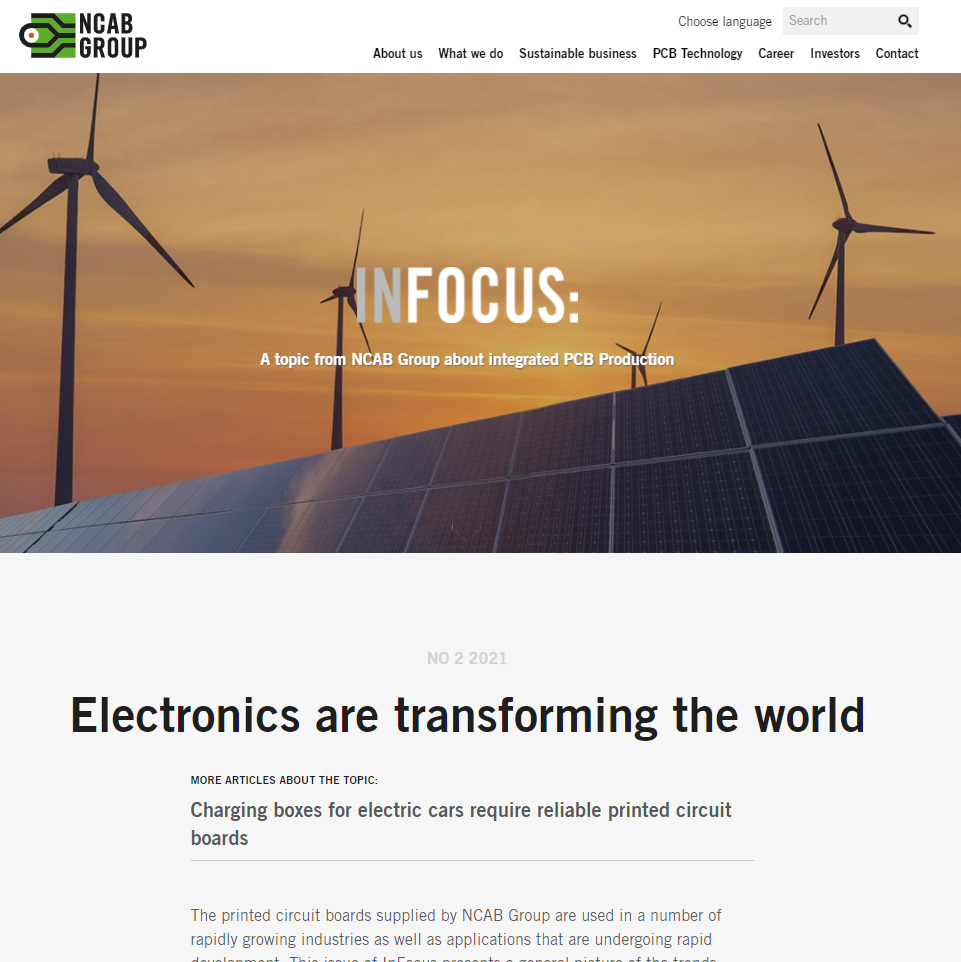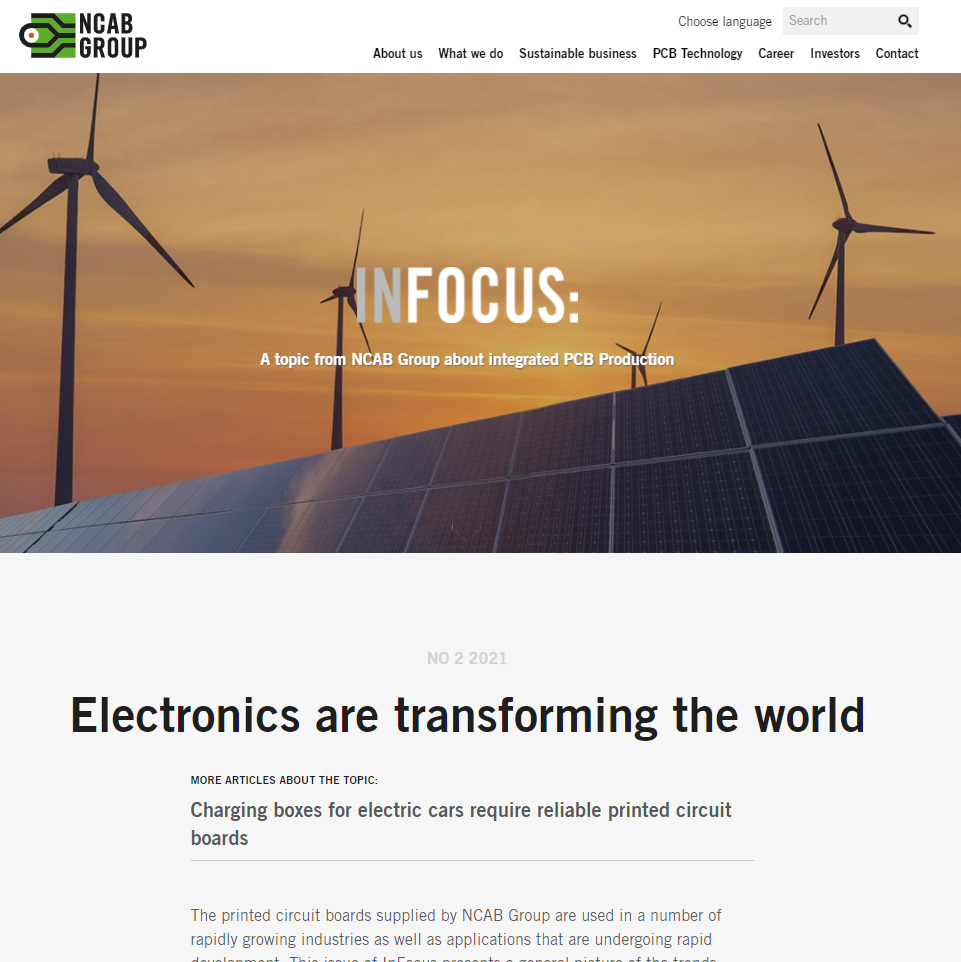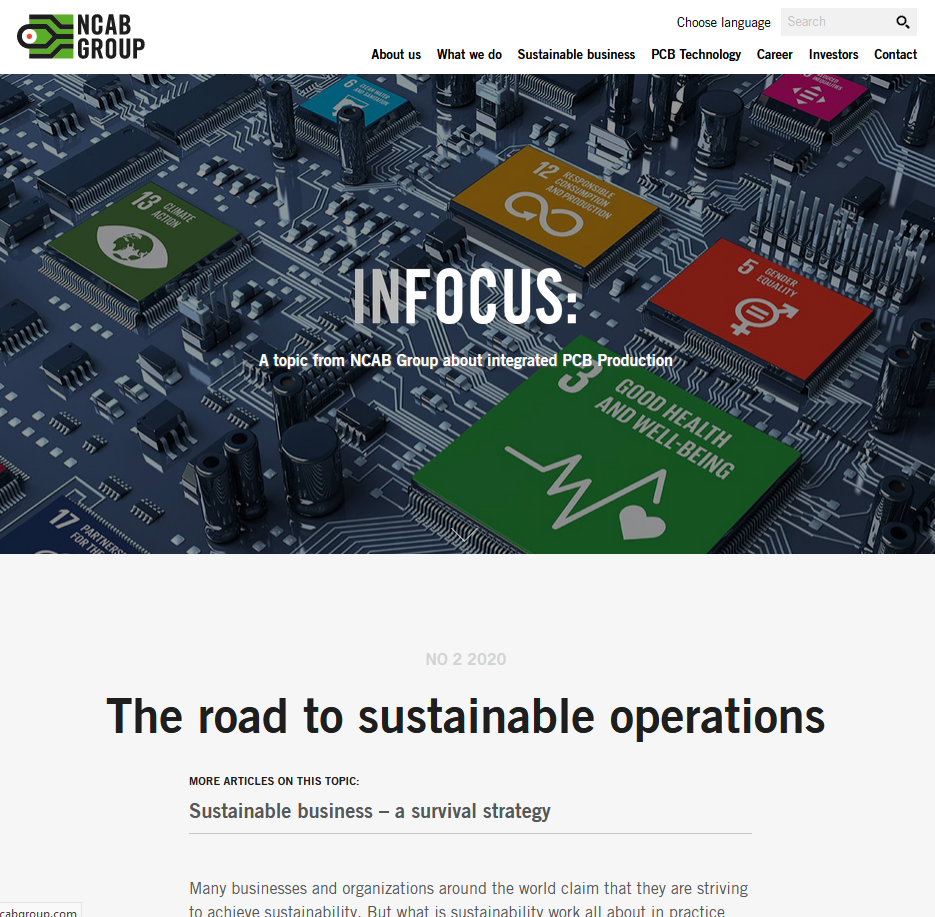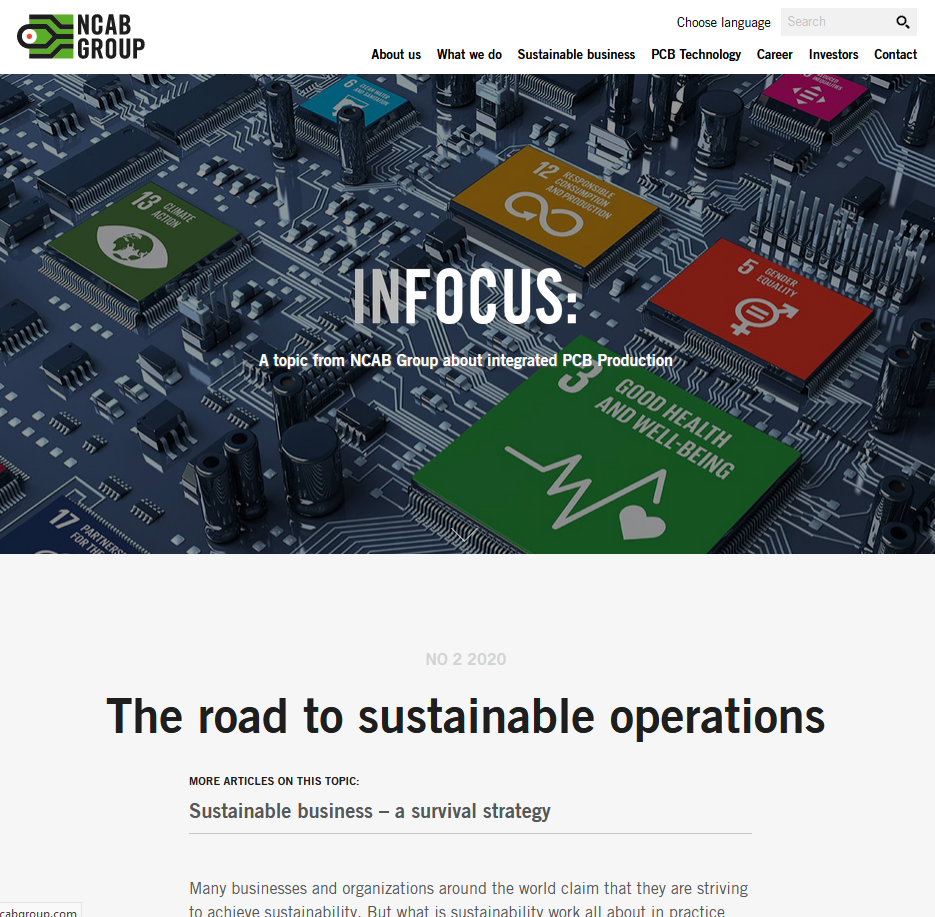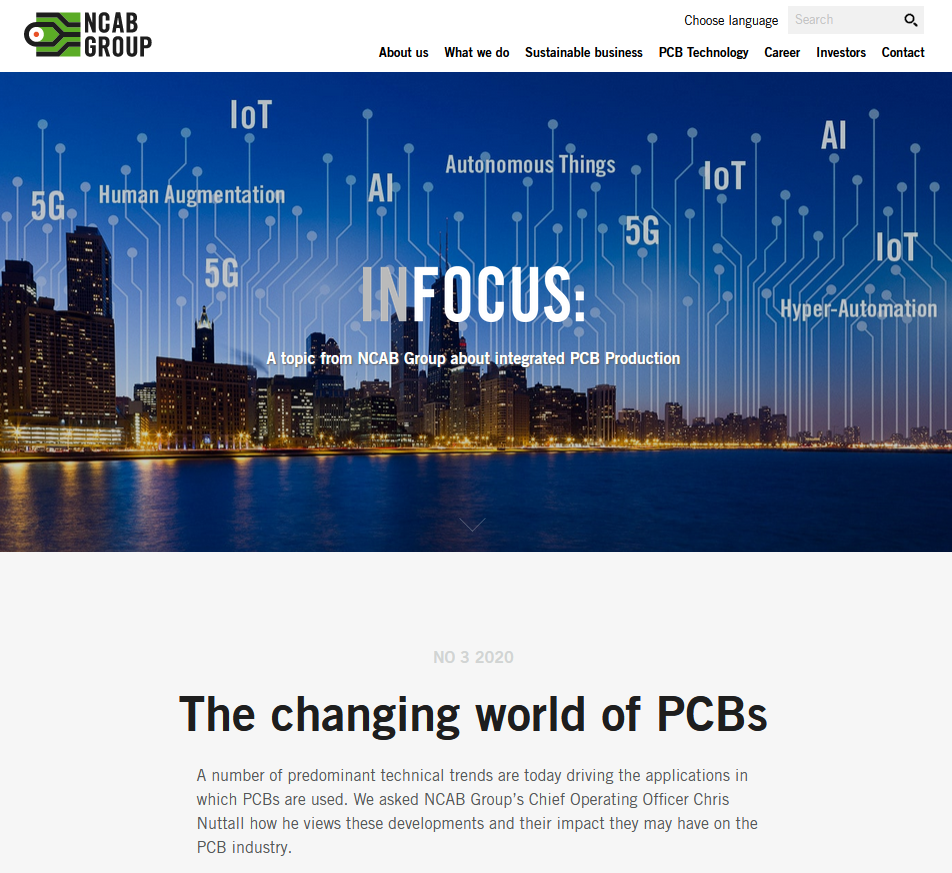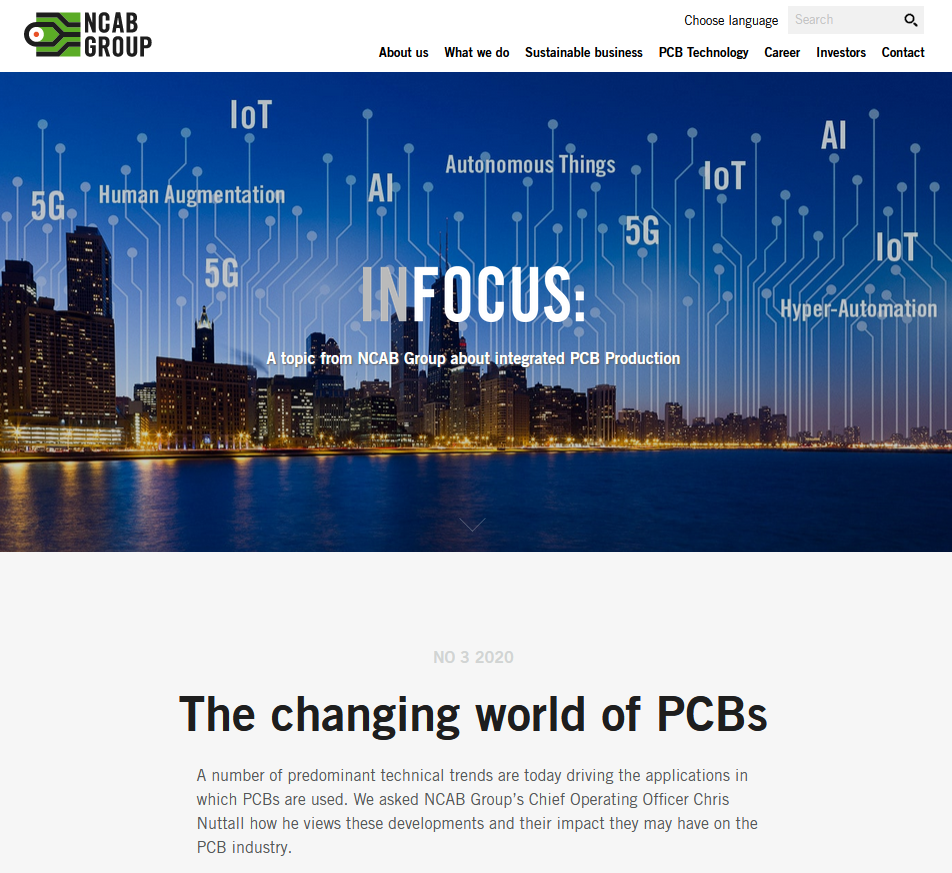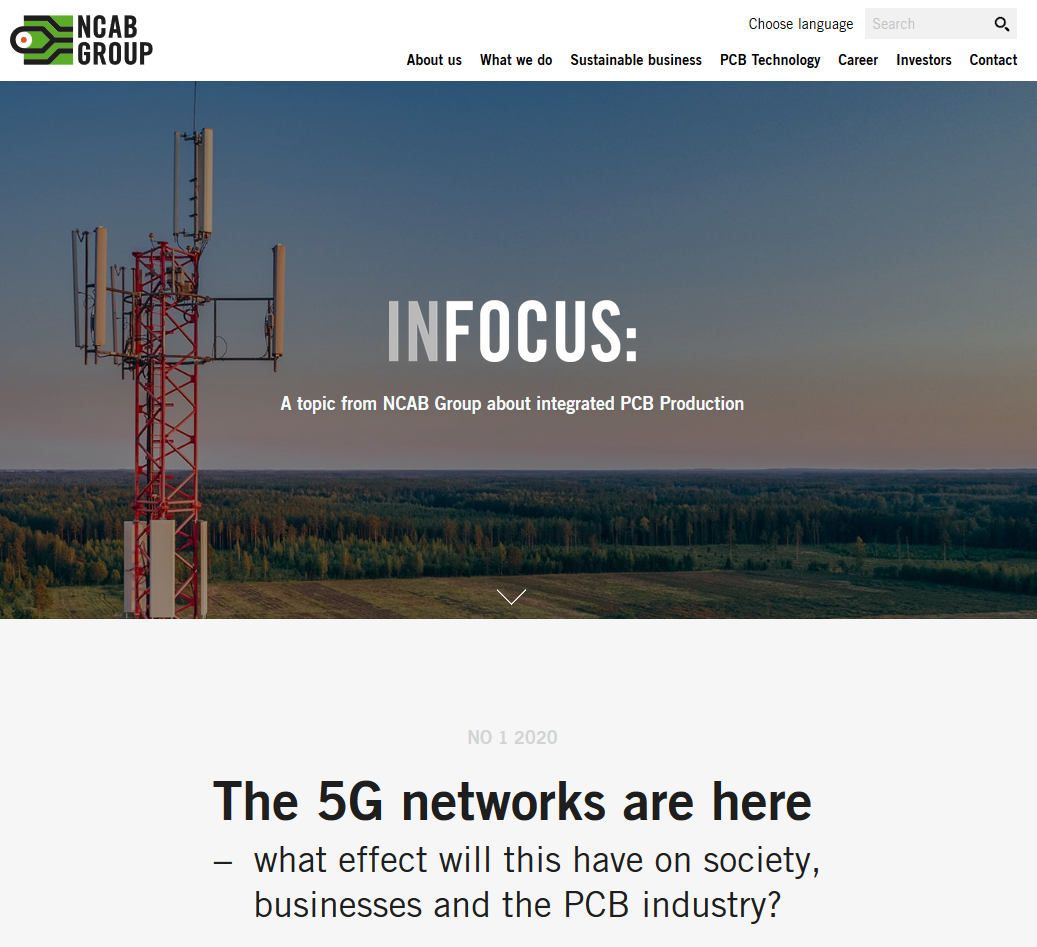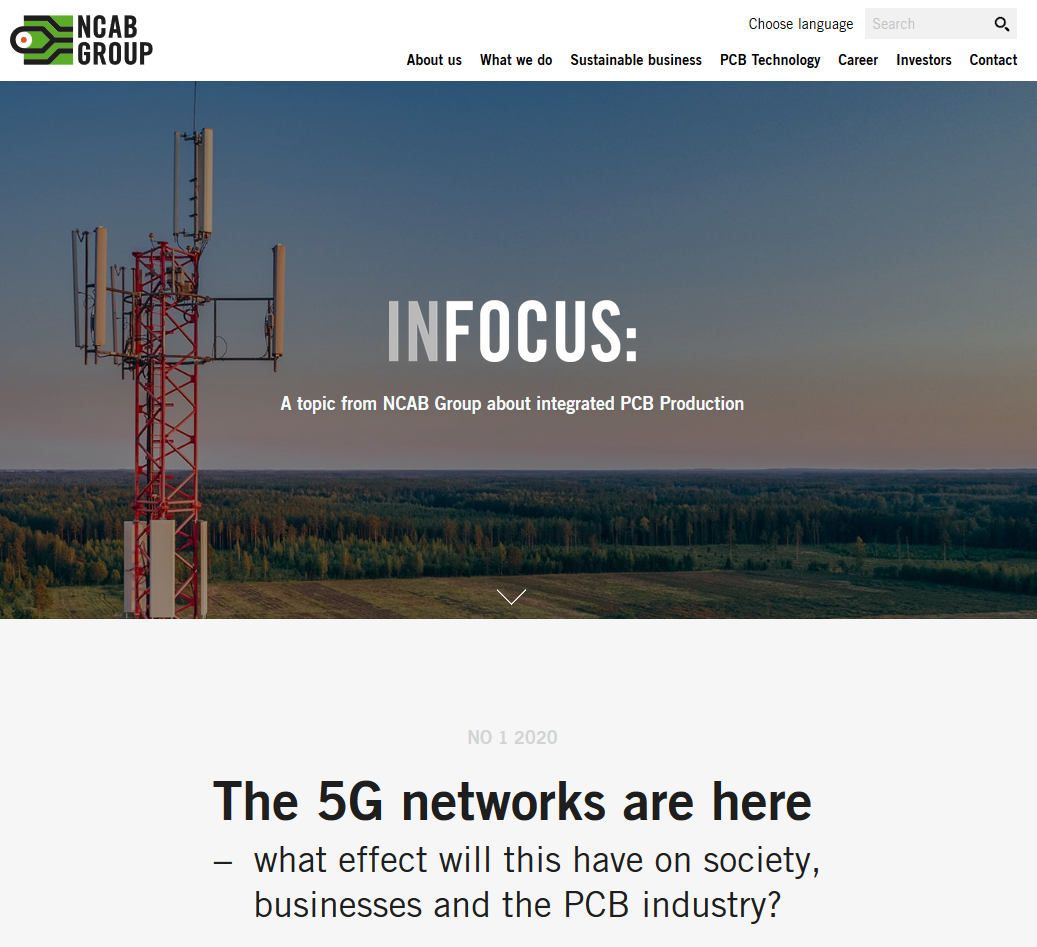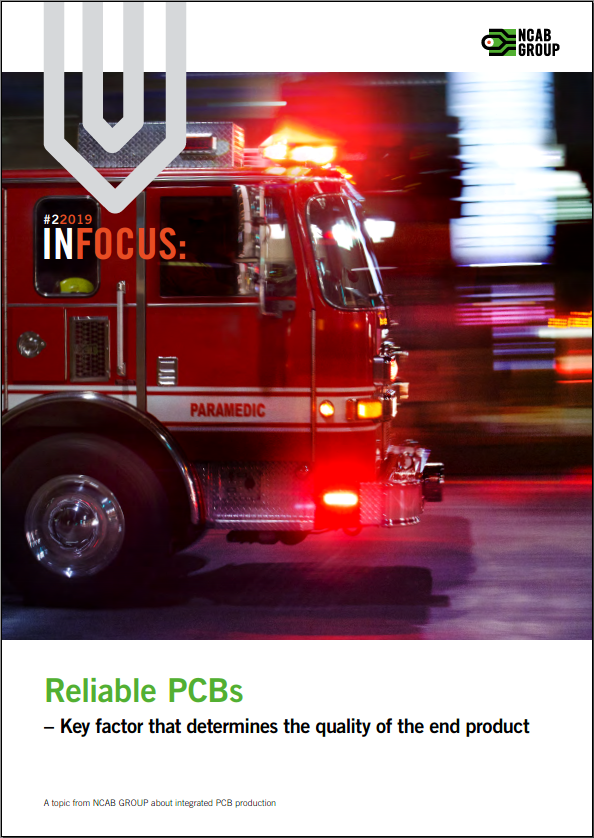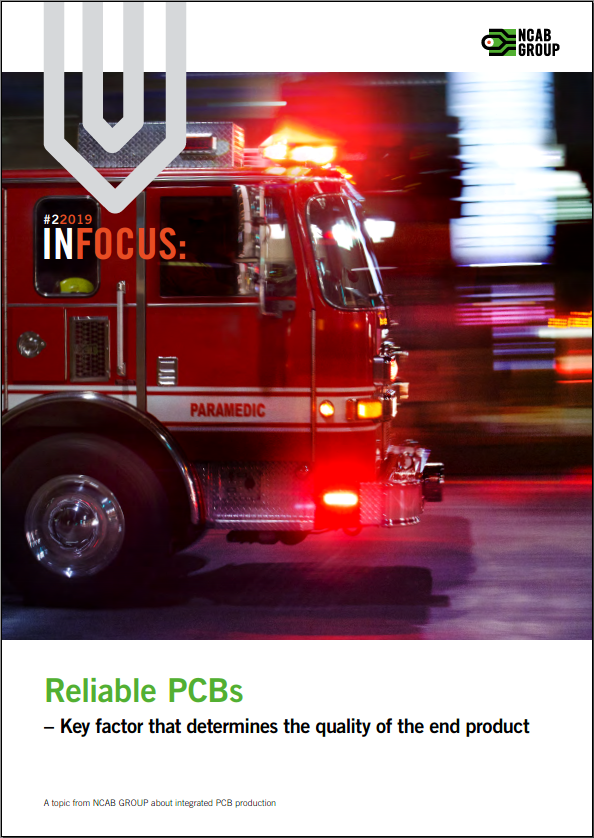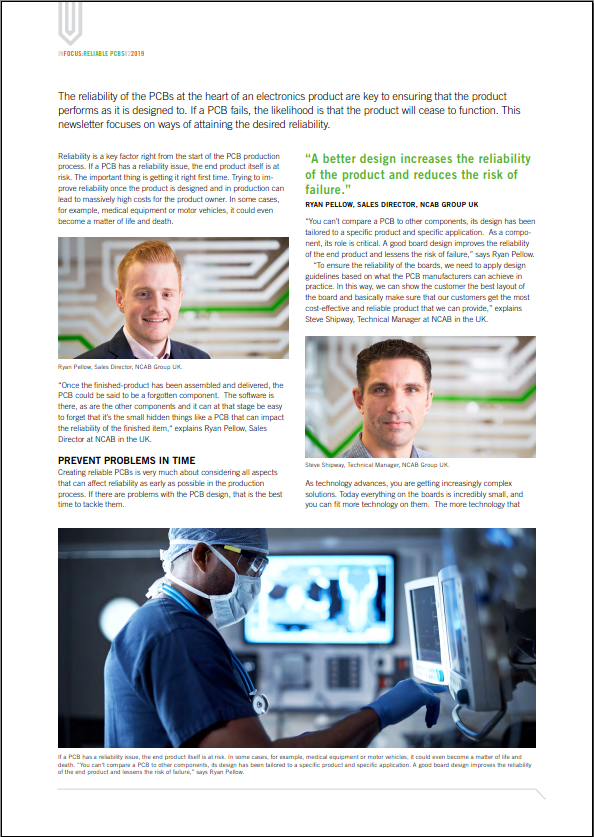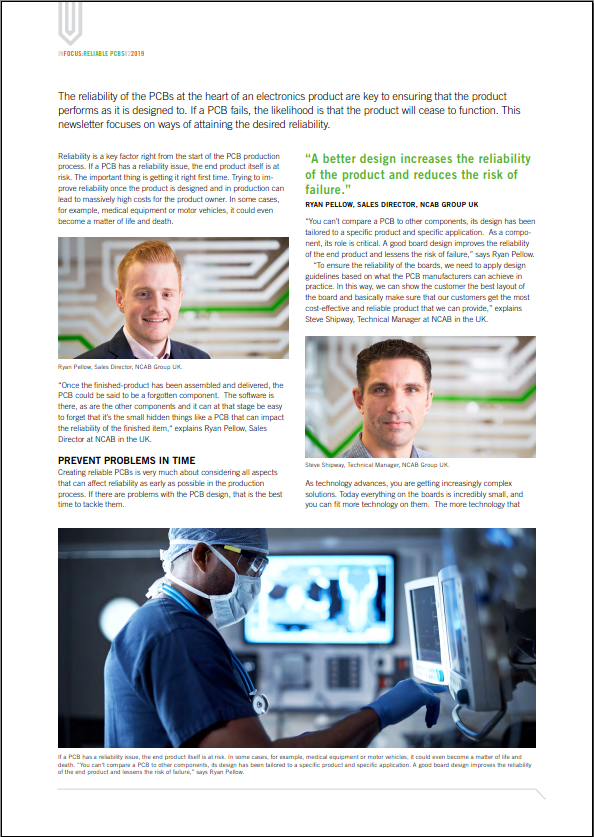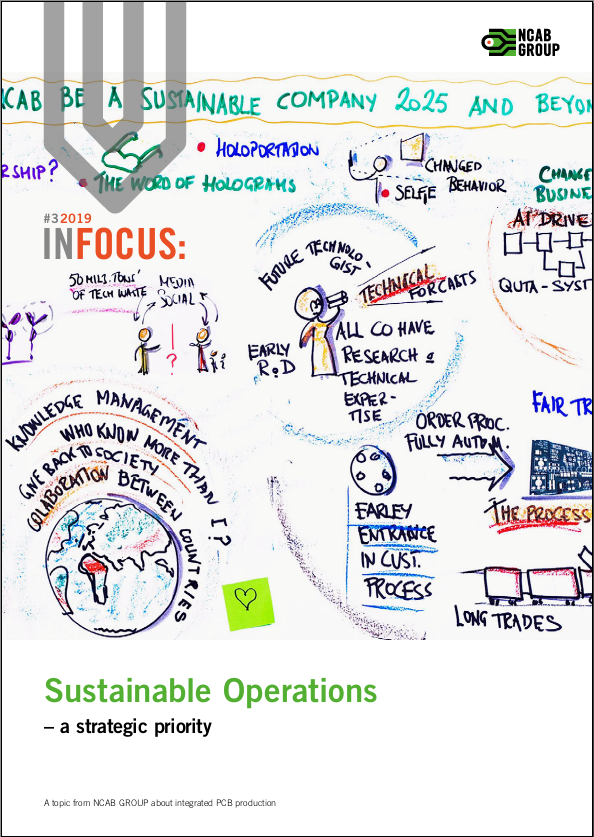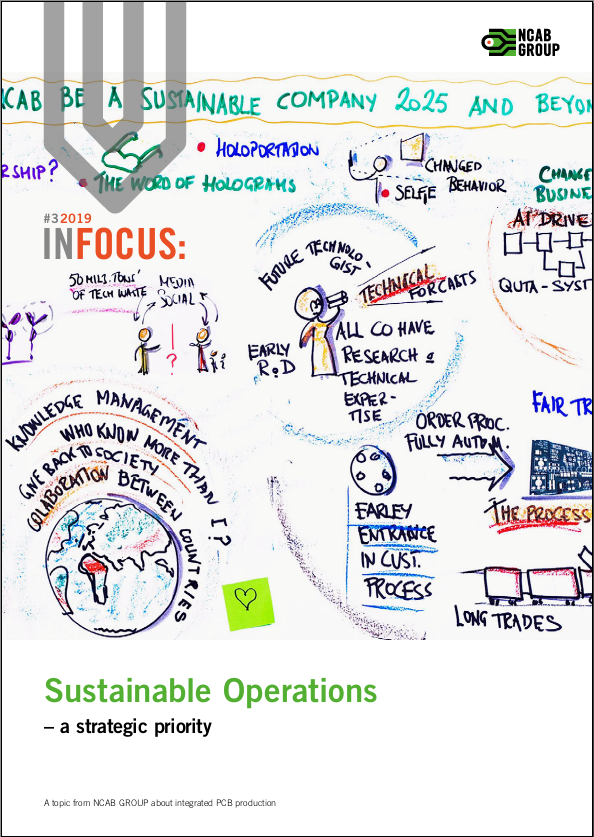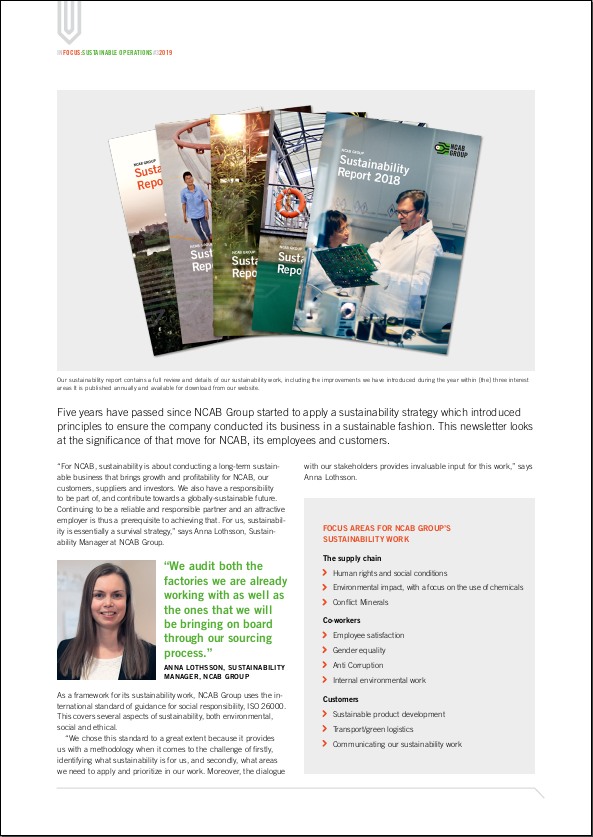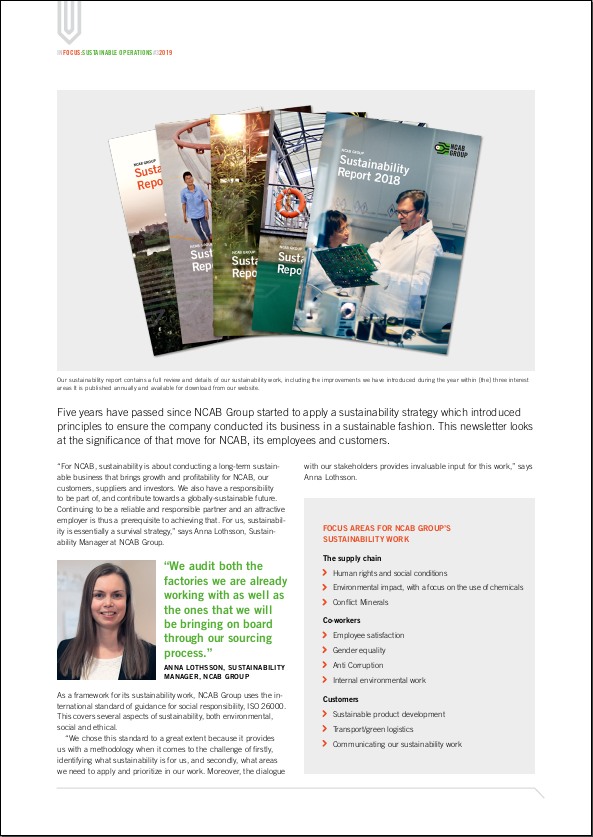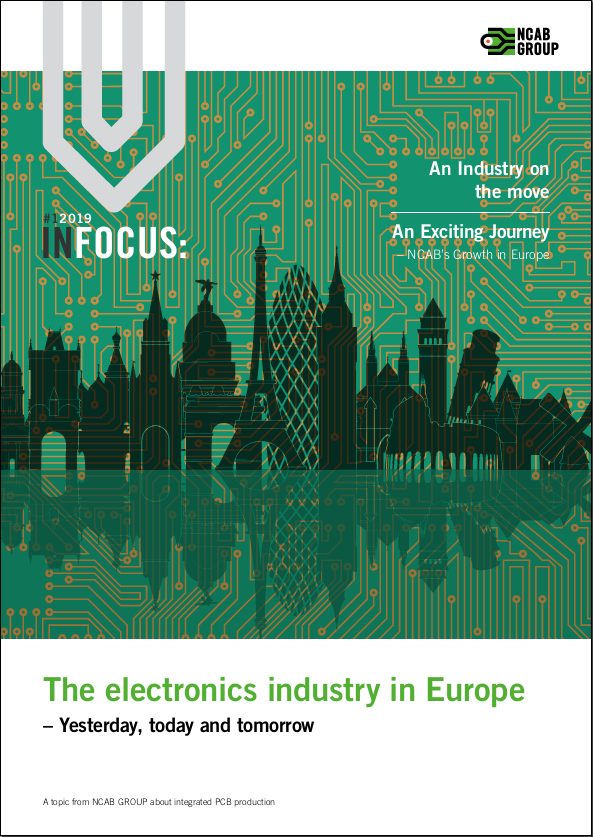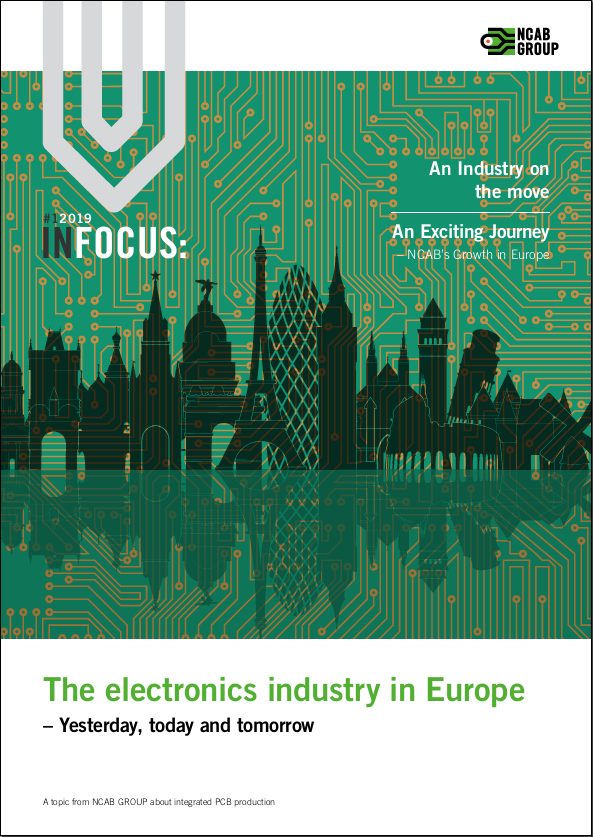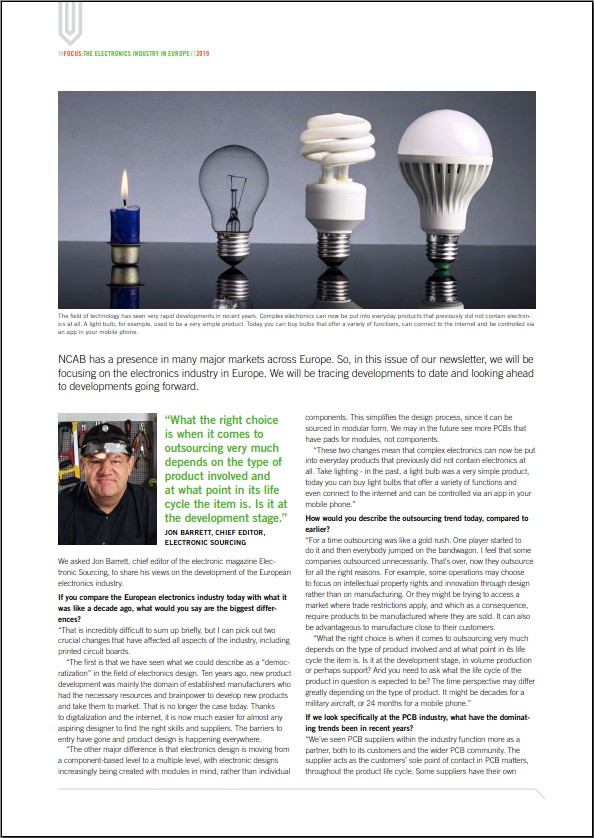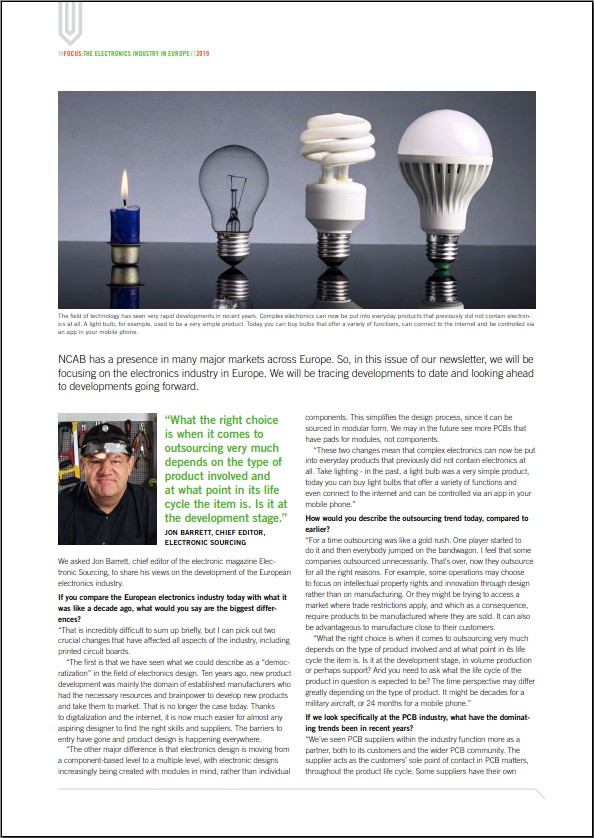 The Swedish company NCAB Group is one of the leading players in the PCB sector with subsidiaries on three continents.
The company's strong focus on knowledge about both technology and market developments is prominent in the group's newsletter for which Björn Raunio Information produces texts, before these are translated to a number of languages and spread worldwide. The content varies widely from the more specifically technological to overviews of economic developments and trends or, for example, sustainability.
Tills is behind concept and design.